Family Operated & Managed
Site Prep Business
Johnny has lived in Tifton, Georgia his entire life. He graduated from Tift County High and ABAC. He started Southern Site Prep and Mulching, Inc. in 2003 and operates the machines and gives estimates for his company. Prior to starting his company, Johnny was involved in the agribusiness. He married his high school sweetheart in March of 1971. He and his wife have three children,  his sons Austin and Justin work with him in their family operated business. In Johnny's spare time he enjoys hunting and fishing.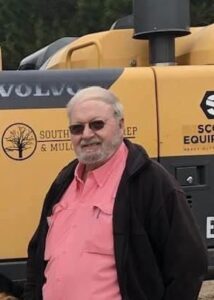 Austin is the youngest son to Johnny Marchant and started working for the company in 2007. He graduated from Abraham Baldwin Agricultural College with a Bachelor's degree in Natural Resource Management. He married the love of his life in 2015 and they had their first child in 2021. They enjoy saltwater fishing and motorsports together.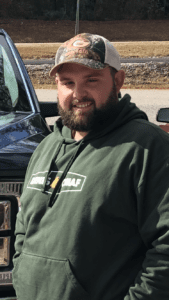 Dean has lived in Ty Ty, Georgia his entire life. He graduated from Worth County High School. He is currently working and going to ABAC to pursue a degree in Ag Business. When not working or going to school Dean enjoys shooting sports and riding ATVs.